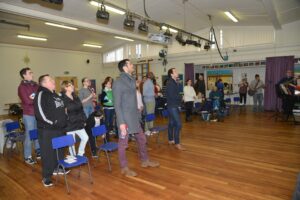 Grace Church meets every Sunday at 4.00 p.m. in the Arts' Centre at the Bishop's School, Canterbury Way, Thetford, for friendly and informal services.
Services at Grace Church have a dedicated group for children (apart from occasional all-age services), and children and young people are welcome at all our services.
The What's On pages have details of events happening at Grace Church and across the Team.
Further information can be found on the Grace Church website: www.gracechurchthetford.org.