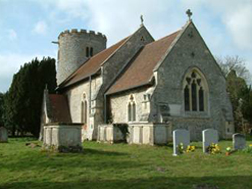 St Andrew's Church, Kilverstone serves the small community of some 60 people who reside in this parish on the edge of Thetford.
The church building dates back to the 10th or 11th Century and has benefited from the generosity of successive generations of occupants of the adjacent Kilverstone Hall to keep the church in good order and regular use.
Services normally take place at 9 a.m. on the third Sunday of each month. At special times of the year (Easter, harvest, Remembrance and Christmas) the service pattern may change, so please keep an eye on the Team calendar or the news/pastoral email for details, or contact us to check before making a special trip.
The What's On pages have details of events happening in Kilverstone and across the Team.